If you're a canine fan, you've undoubtedly heard about Yorkshire Terrier or "Yorkie," for short. This type of terrier breed is a small type with a long coat of tan, gray, and black. There is also the best dog food for Yorkies to ensure proper nourishment.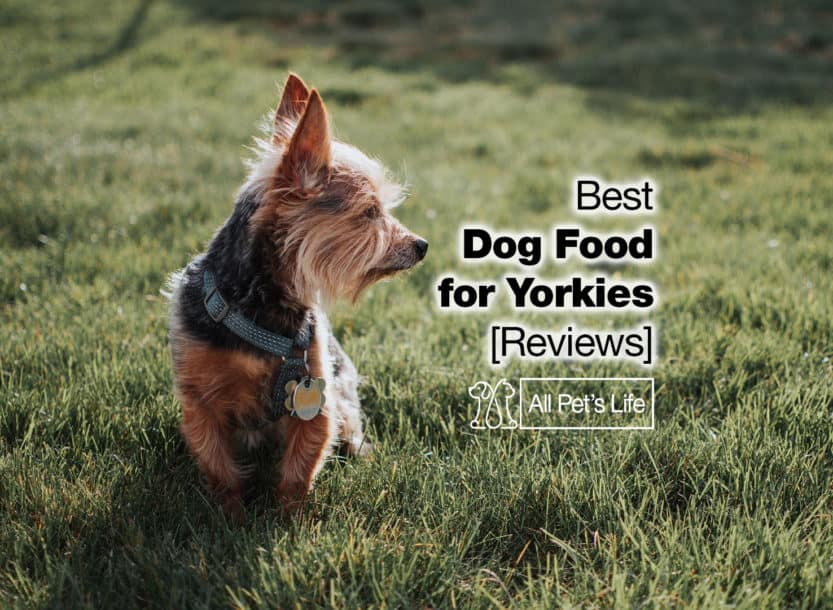 Before venturing on the food, let's talk a little bit about Yorkshire Terriers or "Yorkie." Yorkie has become an all-time favorite pet for many canine lovers because of their small appearance and long coat. However, this feisty breed is also seen to be a loving companion.
Their long coat allows you to style your little furry friend in any way you want, making him or her a head-turner, especially in places wherein they're not commonly encountered. They can be quite noisy, as well, and may not be suitable for households with small children.
They have a delicate digestive system; therefore, it's always best to be cautious about what to feed for your Yorkie. Also, they're quite a picky eater, that's why you should find the dog food which he or she will love the most.
The Best Dog Food for Yorkies
We researched dozens of products and came up with the list below. You can go to in-depth reviews with pros and cons and decide for yourself what is the best dog food for Yorkies. Or… If you want to get right to the products, click the links below.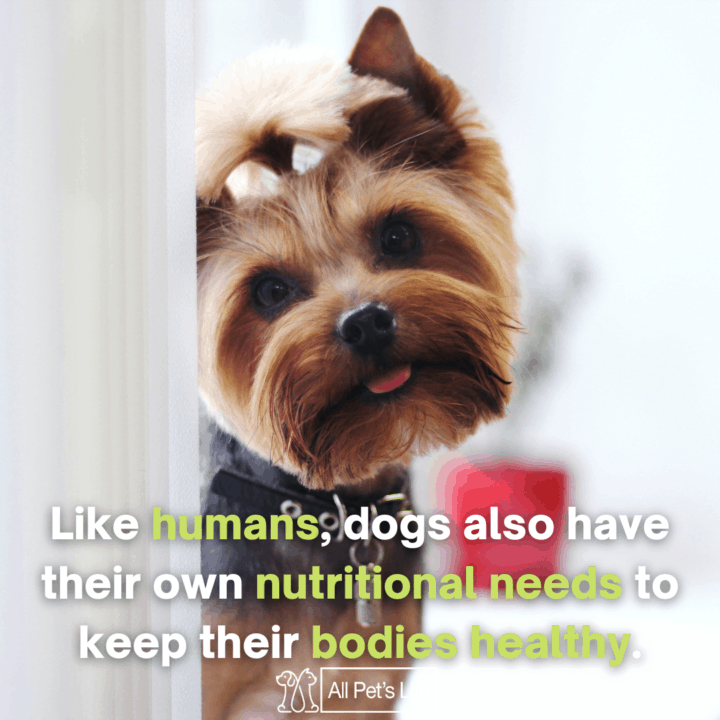 What Is the Best Dog Food To Feed A Yorkie?
As a Yorkie owner, one of the responsibilities you have is ensuring that your dog's nutrition needs are well met. Whatever you decide to feed your Yorkie can either have a positive or detrimental effect on your canine. With that said, what is the best dog food for Yorkies?
With their fast metabolism, Yorkies need dog food with lots of calories and nutrients. Furthermore, they are vital ingredients that you need to check in every dog food you offer this canine.
First, always ensure the dog food has enough proteins. Whether plants or animal-based, proteins, ensure that Yorkies have well-built muscles that they need considering their active lifestyles.
Adult Yorkie food should not contain less than 18% of protein. In comparison, puppies and lactating mothers should not be less than 22.5 %. ~ The Association of American Feed Control
To maintain the silky nature of a Yorkies' coat, ensure that the dog food has healthy fats included. And the best source of such fats is omega 3 fatty acid.
Also, Yorkies need carbohydrates. However, carbs need to scope a small percentage of the whole diet as most dogs like Yorkies find it indigestible. What of allergies? What's the best dog food for Yorkies with allergies. Talk to your vet when you note your Yorkie reacts differently when offered certain foods. You will find some Yorkies are allergic to fillers, by-products, artificial flavors, and other ingredients incorporated in Yorkies dog food.
Develop your dog's "Hidden Intelligence" to eliminate bad behavior and create the obedient, well-behaved pet of your dreams with the help of a professional CPDT-KA certified dog trainer. Check out the dog training system that took 10 years to perfect.
If so, veterinaries propose that such dogs take a limited ingredient diet (labeled as L.I.D)- such food provides the Yorkie with the essential nutrients even though it has few ingredients.
Highlights: when checking the best dog food for Yorkies, ensure it's small in size, remember Yorkies have small mouths, and the dog food needs to be minute for easy chewing and swallowing.
Top 5 Best Dog Food for Yorkies
Setting the best for your Yorkie friend, it's always the right instinct to check the list of much-suggested dog food for him or her. This gesture will most certainly lead your dog into a much healthier state.
If you're confused about what to buy, here are five dog food brands that might be the best choice for your dog's nutritional needs.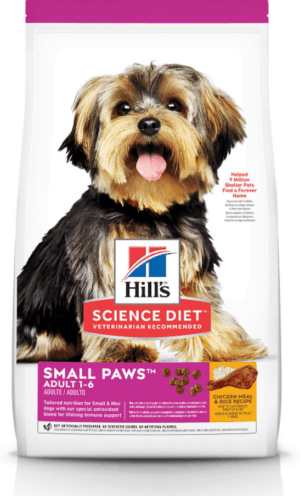 This particular dog food from Hill's Science Diet is specially formulated for small breeds to help them digest the food easily. And this makes it on e of the best dog food for Yorkies.
Manufactured in two different flavors, specifically chicken and lamb with rice, this top-rated dog food from Amazon contains omega-6 fatty acid for a shinier coat and healthier skin and high protein content.
Also, this product contains antioxidants to protect your dog against infection. No artificial colors or flavors were added in making this product.
Pros:
Contains omega-6 fatty acid advantageous for your Yorkie's fur and skin
The antioxidant present makes your Yorkie immune against infection
Cons:
The ingredients used in making this product may not be suitable for some dogs
Some dogs may experience diarrhea due to sensitivity in some contents of the product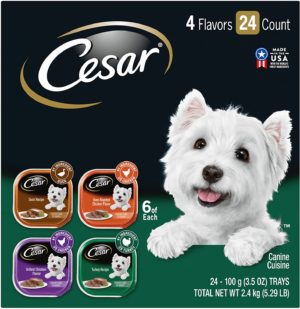 Giving your dog a good taste of Cesar Gourmet will surely make them lick their bowl until its very last drop due to its savory flavor.
Surely, they'll start wagging their tail and keep barking at you until they get to taste this product again finally.
It comes in different flavors for you to feed for your Yorkie. This way, they'll be able to enjoy the product as much as they can without feeling fed up with the flavor.
This product has met the right nutritional level by the AAFCO dog food nutrient profiles.
Pros:
It comes in 6 different packagings: breakfast and dinner, chicken and top sirloin, filet mignon, porterhouse, and filet mignon, pot roast, poultry, and steak lover's
Contains the necessary vitamins and minerals, especially for small breeds like Yorkies, to establish a healthy appearance and overall health
Less complicated to chew for dogs since it's softer – smaller dogs can enjoy the meal even better
Cons:
Some dogs may experience sensitivity due to the ingredients mixed in the product
Diarrhea can be a common problem on some dogs as a reaction to the product's ingredients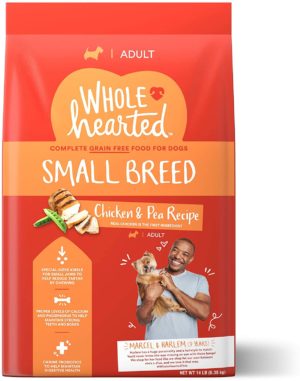 This dog food, which is very much suitable for small breeds, prioritizes real meat protein as part of its ingredients.
Protein is necessary for dogs to keep their muscles strong and healthy. No artificial flavor and color is added to this dog food mix, making it safe for your pooch for ingesting.
In this package, a special-sized kibble is available for your dogs to chew. This kibble reduces tartar formation on your Yorkie's teeth.
Pros:
Cons:
Some dogs may be allergic to chicken and may experience itchiness
Certain ingredients may irritate your dog's stomach, in which they start to experience diarrhea and vomiting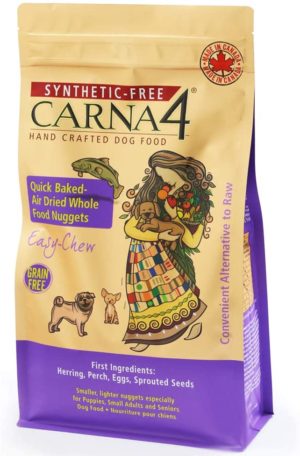 Fish may not be a common constituent in dog food, but your little furry friend will surely love this meal due to its tasty flavor. Not only that, its easy-chew process makes your dog's eating experience even smoother.
As they manufacture this product, they make sure to test it for pathogens and toxins before releasing it in the market for purchase. The ingredients added contains the necessary nutrients for your dog to stay healthy and nourished.
Pros:
It's easy-chew dry dog food, which makes your dog's nibbling process more manageable and less prone to teeth breakage
The pieces are manufactured in small portions to ensure that small dog and puppies can eat the food with ease
Cons:
Some dogs may not fully enjoy the food due to the flavor since not all dogs are into fish
Some of the ingredients used in making this product may irritate your dog's stomach, causing diarrhea and vomiting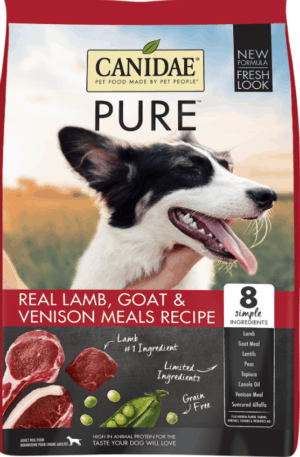 Made from 10 or fewer ingredients, this dog food certainly gives only the necessary components needed for your Yorkie; therefore, making your little furry baby less exposed to certain ingredients that may cause allergic reactions.
It's also grain-free, so dogs sensitive to such ingredients won't have to undergo stomach discomfort.
It comes in 6 different flavors for your dog to enjoy chewing. As one of the best dog food for Yorkies, it's worth every penny.
Pros:
It only contains fewer ingredients, which only allows you to feed your dog with the needed nutrients instead
This dry dog food is perfect for dogs with a sensitive stomach since it's grain-free
Cons:
Although it contains lesser ingredients than other dog food products, some dogs may still experience diarrhea or vomiting due to the constituents found in this product
Some dogs may not see the smell of the dog food pleasing
Benefits of Dog Food for Your Yorkies
It's no question that dog food is rich in vitamins and nutrients needed for your Yorkie to feel healthy overall. Still, an in-depth discussion about its benefits will convince you to make a significant switch from risky diets like raw meat and processed food to nutritious ones that have been tested for their wellbeing.
The benefits of dog food include shinier coats, healthier skin, better-looking waste, and increased energy levels. Seeing your Yorkie under these conditions will make them even more adorable than looking malnourished and sickly.
How to Choose the Best Dog Food for Yorkie?
Tons of dog foods are queued in the market for purchase, each of them claiming to be the best product for your Yorkie. However, not all claims declared by other manufacturers are true to their words. Instead of leading your dog to positive changes, your Yorkie will, instead, start experiencing the adverse side effects of cheaply made dog food like fur loss, damaged organs, or worse, death.
To prevent either of these tragic events to occur, it's always best to seek medical advice from your dog's veterinarian. Hearing their recommendation is still the safest option as they ensure your dog's wellbeing.
Apart from visiting the veterinarian, you can also do some intensive research online to know more about the ingredients mixed in dog food. A recommendation is also suggested, regardless if it's addressed to you personally or through online forums.
What to Consider When Buying Dog Food for Yorkies?
Like humans, dogs also have their own nutritional needs to keep their bodies healthy. Dog foods have a general aim to promote all dogs' wellbeing, yet this goal is impossible to occur since each dog has a different health status – their demands are different from others.
To start, choose dog food that's suitable for your Yorkie's age. There are heaps of dog food products endorsed in physical stores and online, but it's also essential to ponder on precise specifications needed.
The first you need to take into consideration is your dog's age. The dog foods sold in markets have different formulations – they can be specific to particular age groups like puppies or adults. Another consideration would be your dog's size. Small breeds have different formulation from large ones.
To see your Yorkie's growth progress, it's best to seek professional help from the veterinarian and have your dog assessed to know what food requirement is vital for your fur baby.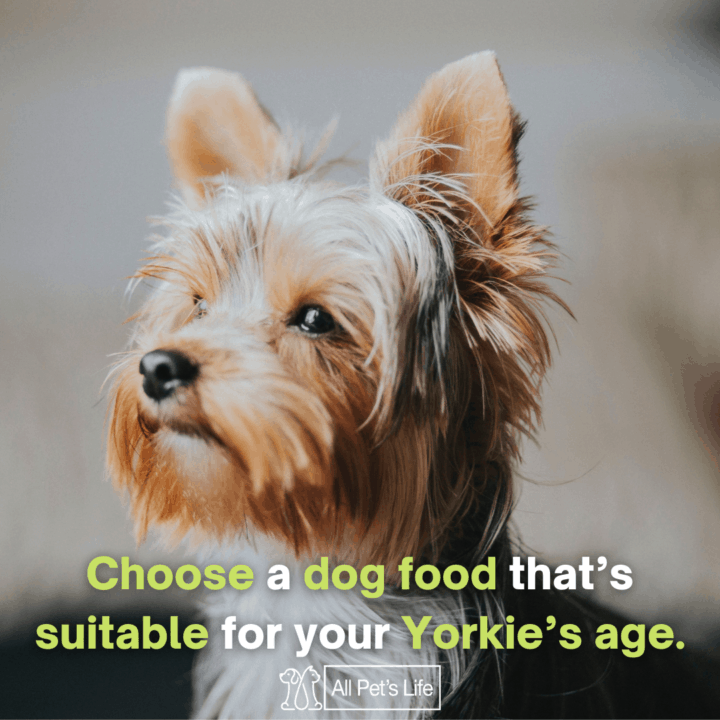 What Flavor to Give to Yorkies?
As mentioned, Yorkies are picky eaters; hence, you should be very careful which flavors to choose for you not to end up wasting your money for nothing. There are tons of dog foods that offer a variety of flavors, ranging from chicken meat, lamb meat, and even fish. With a massive selection of these tasty flavors, you won't have to ponder longer as to which one to try out to your Yorkie first.
In addition, some flavors may cause an allergic reaction to your Yorkie. If ever this occurs to your fur baby, immediately stop feeding him or her the product and switch to a different flavor to prevent complications from occurring.
Best Dog Food for Yorkies FAQ
What is Table Food? Is It Safe for Dogs?
Table food is those types of foods consumed by humans. In the past, people immediately feed their dogs with their leftovers for them not to produce much food wastages.
Back then, people find it quite tricky why dogs suddenly become ill after eating particular ingredients, but with today's technology, people have finally managed to list down the type of food poisonous to dogs.
However, like humans, dogs have also undergone significant food changes. Thus, with constant research, manufacturers have finally made exclusive food products for dogs sans those toxic food products eaten by humans.
Although some still opt to feed their dog with table food, veterinarians highly suggest pet owners feed their dogs with dog food to minimize indigestion, food poisoning, and for better nutrients and mineral distribution in the dog's body.
Dog Food or Table Food for Yorkies?
Like other dog breeds, Yorkie also needs the necessary nutrients and vitamins in their body to stay healthy and active. While table scraps are less costly in contrast to dog food, some foods are considered hazardous to your dog's health.
Dog food is a combination of different nutrients and minerals needed for your Yorkie's body. Several dog food products are tested and assured to be safe for your dog's consumption. Meanwhile, table food may be readily available for your dog to consume, but not all ingredients are considered safe for your dog's health.
Therefore, it's relatively safer to feed your dog with dog food since the ingredients mixed per serving have been carefully hand-picked to avoid mild to life-threatening effects to your fur buddy.
What Foods Are Bad For Yorkies?
I know it can be tricky for a new pet owner to decide what is good or bad for the Yorkies. Nevertheless, here is an outline of some foods that may bring up mild or severe health issues.
Even though tasty, chocolate is never suitable for Yorkies. The reason being chocolate has theobromine which raises your Yorkies' blood pressure and heart rate.
Grapes – grapes given in plenty will cause kidney issues. Raisins are dried grapes, avoid them too.
Onion and garlic- onions and garlic will destroy your Yorkies' red blood cells.
Avocado- avocado fruit has a fungicidal toxin that will make your Yorkies develop health issues
Fatty food
Always ensure your Yorkies get the right amount of fats in the diet. Fatty food like fries and other fast foods will make your dog have a runny stool or even lead to obesity.
Don't let your Yorkie eat anything from the trash box as it may be rotten. Rotten food can at times contain toxic molds, which can be poisonous if consumed.
Also, check and avoid Yorkie food brands that have these contents-
Chemical preservatives- cause allergies
Artificial flavors- they cause allergies
Filler ingredients
By-products, some food brands will use chicken lungs, intestines, and other animals' brains to reduce costs.
Note, these products will rarely give your dog the right amount of nutrients it needs. Move away from any brand with these ingredients as they don't have Yorkies' interest in their heart; rather, it's how much profit they make.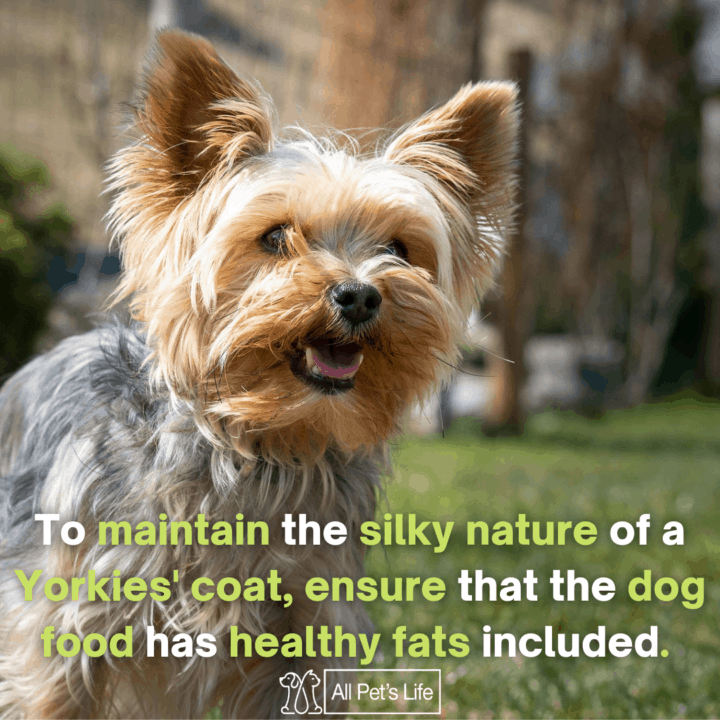 Should Yorkies Eat Grain-Free Food?
I know you have heard that some pet lovers have opted for grain-free foods. Right? So what are grain-free foods? Grain-free foods lack grains like wheat, corn, rice, oats, and barley that most dog food brands use as sources of fiber and carbohydrates.
However, most people complain that these grains give their dogs allergies; thus, they opt for food brands with no grains.
Next, these food brands that offer grain-free food seek other carbohydrates alternatives that Yorkies need.
Now, on to the big question, should Yorkies eat grain-free food? Yorkie can eat grains if they don't suffer from any allergic reaction.
Signs of an allergic reaction that, if noticed, you need to call a vet include.
Inflammation
Hair loss
Bald patches
Watery eyes and eye redness
Itchiness
Highlights
Yorkies are more likely to suffer from protein allergies as compared to grain allergies.
Also, if you never knew, grain-free products contain carbohydrates in them.
Should Yorkies Eat Wet Or Dry Food?
It's often a headache for any Yorkie owner when deciding which is the best type of food suitable for Yorkies. Is it dry or wet food?
First, even though most people love giving their dogs wet food. They will have to contend with Yorkies who have runny stools or plenty of food particles stuck in their doggies' mouths.
With the wet food's smooth nature, puppies who are 1-3 months will prefer such food as their teeth are yet to develop.
And with such puppies, they will thrive on wet food before transitioning into adulthood, where all sets of teeth will be complete.
Worth noting, ensure you chose the best wet food for Yorkie puppies enough to supply them with plenty of calories they need daily. Often you will find puppy Yorkies will need more calories compared to adults. Check that when selecting puppy food for Yorkies.
What of dry food. Dry food is preferred for adult Yorkies, given the structure of teeth and their susceptibility to dental problems. With its texture, dry food will help clean your Yorkies teeth with ease.
Nevertheless, the best dog dry food you decide to give your adult Yorkie needs to have enough calories and nutrients this dog needs.
Again if you have already started feeding your Yorkie on wet food, and you need to transition to dry food, you need to do it in bits. A sudden overhaul will cause gastric issues. Again you can also combine dry and wet food to make the food appealing for the dog.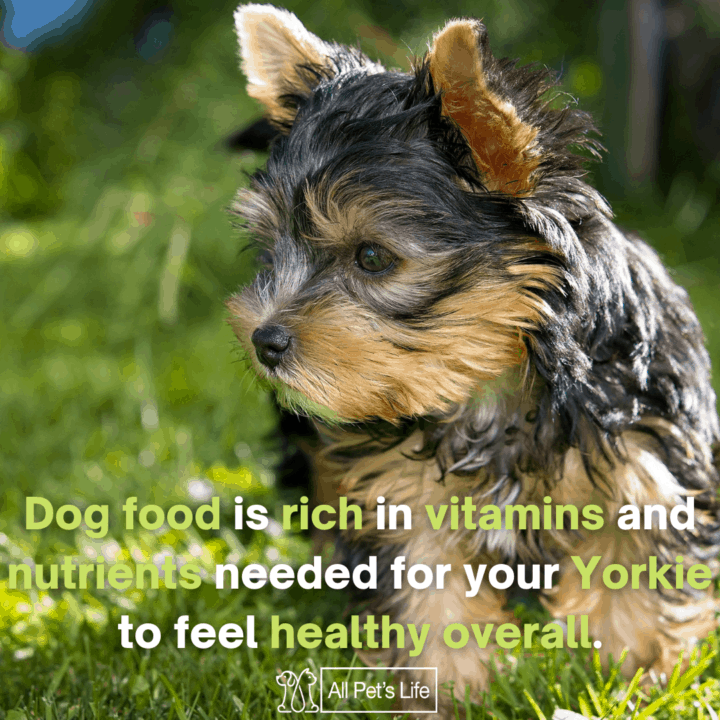 What Human Food Can My Yorkies Eat?
With their sweet, expressive eyes, Yorkies will always beg for a bite from your plate anytime you are enjoying your meal. And sometimes you will find it hard to resist -But are you doing the right thing?
You know, giving your Yorkie the wrong type of food will cause lots of stomach discomfort. Let it not reach that point. Check what you give your Yorkies.
So here are some of the human food that might be suitable for your Yorkie.
Bread – bread given to Yorkies in small quantities will cause no harm. Only use bread as a treat when training your Yorkie. You also need to know that breed offers no nutritional value.
Coconut – coconut has lauric acid, which is a good antibacterial
Corn – if your Yorkie has no allergies, you can give it corn. Noteworthy, avoid giving your Yorkie the corn cob as it may cause gastric obstruction.
Cashew nuts – cashew nuts given as treats will provide your Yorkie with calcium, magnesium, and antioxidants.
Eggs – Boiled or fried egg will cause no harm to your yoke- however, avoid raw eggs.
Fish (cooked) – fish provide your Yorkie with safe fats and amino acids- you can consider giving your Yorkies sardines as they have digestible bones.
Now you are ready to get the best food for your pet
Yorkshire Terrier or "Yorkie" is a small breed type of dog with long fur that may be styled in different ways. Although they're low in breed, they can be quite noisy and less friendly, especially when not socially trained.
Given that they have a delicate digestive system, it's always best to be cautious about what to feed them. In this case, giving them dog food that is suitable for small breeds is highly preferable to prevent minor to significant problems related to digestion.
Since they are picky eaters, it's always best to feed them with flavorful dog food for them to quickly get tempted to consume their food.
Next, you can check out top-quality dog food from Nature's Logic.