If you have an Alaskan or a Siberian husky, you should know their friendly and mischievous deeds. They are very friendly and, of course, very playful, but there are times when they are very naughty, and they escape their owners. These are unique dog breeds, and they are also very picky when it comes to the food they eat. So, here are the best dog food for huskies choices to try out.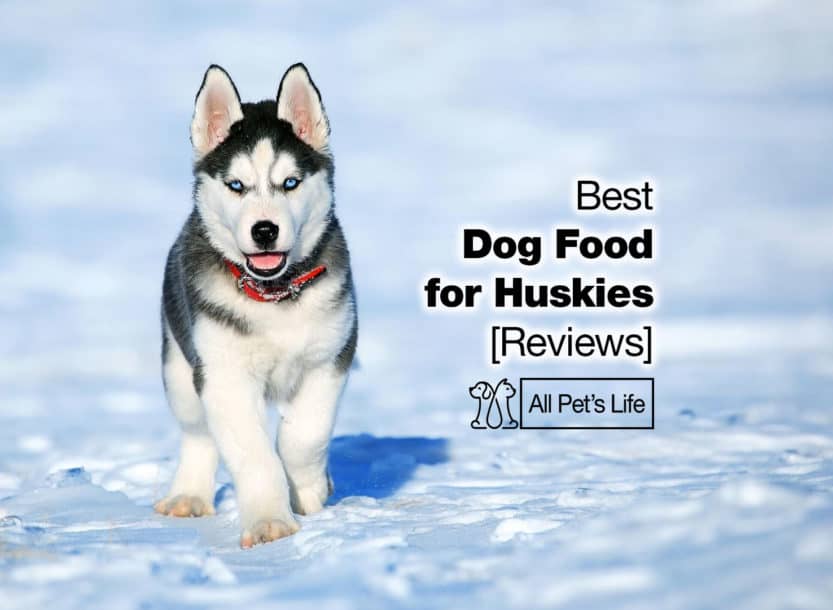 A Siberian Husky is very popular, and it is mainly because of its vibrant eyes and fluffy coat. The Alaskan Husky is bred to work. It looks charming as well, but this breed of dog can pull loads of items for long distances. These two species are made for cold and snow, so they are perfect for icy places.
Huskies have particular dietary needs, and it is something that you have to know. When you are talking about nutrition, huskies need human-grade and organic high-quality dog food. You cannot just give them leftovers because it doesn't contain all of the energy and protein they need to grow strong and healthy.
Let's look at the dietary needs of huskies and the top 5 best dog foods you can give them.
Diet and Nutrition of Huskies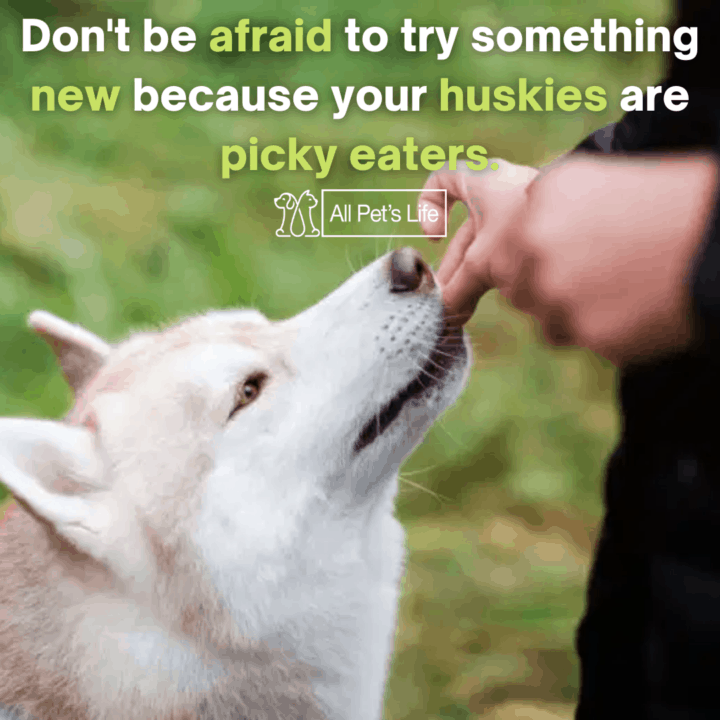 Huskies weigh between 35 to 60 pounds, and females are smaller compared to males. From this alone, you can easily see that this dog breed is massive, and they would require a lot of protein on their diet.
A Husky with a weight of about 50 pounds would need a total of 1,358 calories. These are the everyday needs of a Husky. If your dog is more active, he would require more calories. Metabolism, age, and weight will also be essential considerations for this.
If your husky has been neutered, they would need fewer calories. Make sure that you take note of this before deciding on particular dog food for your Huskies.
What Nutrients Does Your Husky Need?
Huskies need a lot of fat and protein for their active lifestyle, and they would need a lot of high-quality sources of vegetables, fruits, and of course, meat. Here are some of the things you need to look out for when buying dog food for your Huskies.
Two to Three Meat Proteins
Most of the dog foods right now only contain a single meat protein. It might be suitable for regular dogs, but for huskies, this is not enough. You need to look for dog food with real meat as the first ingredients. You can look for whole meat like beef, fish, chicken, and lamb.
You can also look for meat meals from the ingredients and make sure that they are labeled. Don't buy dog foods with unknown meat meals.
Develop your dog's "Hidden Intelligence" to eliminate bad behavior and create the obedient, well-behaved pet of your dreams with the help of a professional CPDT-KA certified dog trainer. Check out the dog training system that took 10 years to perfect.
1. Healthy Fats
Protein is good for the development of your dogs, but if you want to make sure that they have enough energy throughout the day, especially if they are very active, you need healthy fats. You can check the ingredients and look for chicken fat, canola oil, or flaxseed. These are good and healthy sources of fats, and they also provide additional health benefits.
2. Omega 3s
This is an essential fatty acid that would help maintain the skin and coat of the dogs. Huskies have lovely fur, so you have to make sure that it is well taken care of. Your dog's diet will have a significant impact on this.
Look for dog foods that can provide Omega 3 fatty acids. Not all dog foods have them, so you have to check them carefully.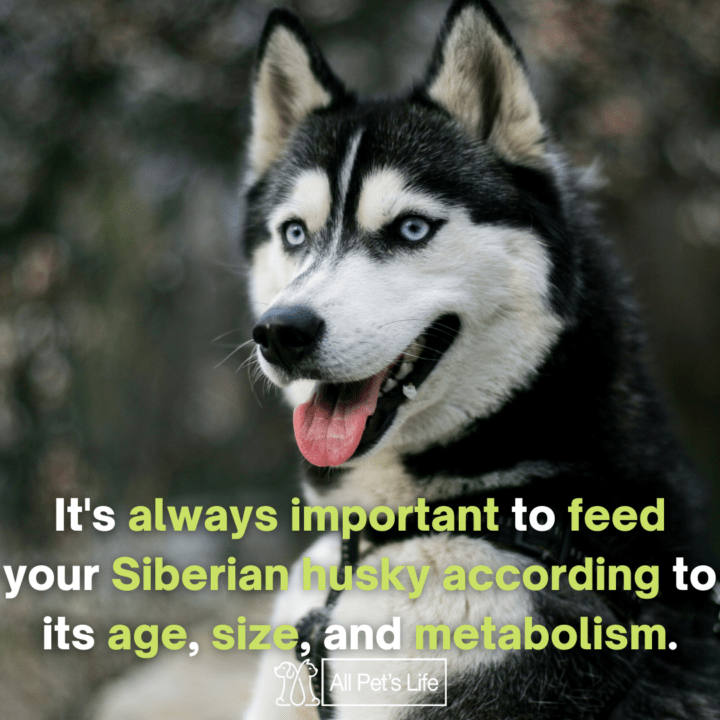 3. DHA
This is also an Omega-3 fatty acid, and it is essential for the eye and brain development of your Husky puppies. This is extremely important, especially during the first few months of your Husky.
This is when their brains and eyes are starting to develop, so the puppies need enough DHA for their mental health.
4. Carbohydrates
Although Huskies are focused on protein-based diets, they also need carbohydrates to balance the blood sugar in their bodies. However, the dog food should be low in carbohydrates, and it should be a low-glycemic form of carbs like sweet potatoes.
You will see a lot of dog foods in the market with sweet potatoes in their ingredients. Don't be alarmed because dogs love them, and they are a good source of carbohydrates.
5. High-Calorie Foods
One of the things that you should know about Huskies is that they always skip meals. Even if you put food on their plate, they won't even eat it sometimes. This is the reason why you need to feed them dog food that is packed with calories and nutrients.
Since they skip meals, you will have to adjust and make sure that every meal will be packed with nutrients and calories.
6. Lactose or Gluten Intolerant
There are some Huskies that are lactose or gluten-intolerant. Because of this, it is best to avoid foods with skim milk powder, milk, whey, and wheat.
Top 5 Best Dog Food for Huskies
Looking for the best dog food for your Huskies doesn't need to be stressful. We will provide a list of brands and products that would provide all the nutrients that your dog needs to stay strong and healthy. Even if your Husky is very picky when it comes to food, this list will provide palatable dog food meals for your Huskies.

Hill's Science Diet Dry Dog Food for Large Breeds is one of the best dog food for huskies because it contains a wide range of nutrients and vitamins that would help them grow strong and healthy.
Your dogs will rely on you when it comes to food, so you need to be very picky. Here are some of the reasons why this is a good choice.
This particular dog food formula has small bites. Most of you might be wondering why this kind of thing is essential.
The kibble size is pretty tiny, and since it is made for puppies, you don't need large kibbles as it might affect the digestion of the puppies. In the first few months, your puppies will have a hard time chewing and swallowing big pieces, so tiny kibble sizes make sense.
Hill's Science Diet Dry Dog Food for Large Breeds can also solve digestive problems on your huskies. It is hard to determine the leading cause of the digestive problem, but it is almost always related to dog foods.
If you think that the current dog food for your dog is the one causing the problem, switch to Hill's Science Diet Dry Dog Food for Large Breeds.

Nutro Max has been providing top-quality pet food for dogs for a very long time, and they have been committed to this market.
They care about the animals, so they always make sure that their products are of the best quality. Nutro Max Natural Adult Dry Dog Food is one of their best products to date.
This dog food formula has fewer ingredients. Some of you might think that this is ridiculous, but if you've read about the points above, you will surely know that fewer ingredients mean better dog food.
This is because fewer ingredients mean that your dogs can easily digest the food, and your husky won't suffer from digestive issues.
The primary source of protein in this dog food formula is real chicken, and it comes from actual poultry. Although you might want to get a dog food formula with more meat sources, this is pretty good already, and it can help with the development and strengthening of their muscles.
The best thing about this is that this dog food can improve the appetite of your husky. One of the problems when raising huskies is that they tend to skip meals. If their appetite increases, they will always eat.

Purina is a famous brand around the globe. It is a well-known manufacturer of pet foods, and it is also one of the best as the company always uses high-quality ingredients for their pet foods.
This is the same with their dog food, and Purina Pro Plan Dry Dog Food is the answer.
This dog food formula is recommended for adult huskies, and it can provide complete nutrition to them. The best thing about this dog food is that all the ingredients are natural.
If you want to make sure that your dog is always healthy and robust, you need to look for dog foods made from natural ingredients. As one of the best dog food for huskies, it can help promote the health of your dog's vision, brain development, and joints.
Huskies are known for their sensitive stomachs, and they cannot eat just any kind of dog food. The first ingredient of this dog food is salmon.
This is a good source of protein that can help your huskies build muscles. It also includes rice and oatmeal, so it is straightforward to digest. This is perfect for huskies with food allergies.

Wellness Core is one of the top companies that are making premium-grade dog food formulas. They are known for their wet and dry dog foods, and many people are buying Wellness Core products because of this.
If you have a husky, Wellness Core Natural Grain-Free Dry Dog, Food is your best choice because it contains the nutrients and protein that your dog needs. The company relies on quality ingredients, and they don't use artificial flavors.
The first three ingredients of this dog food formula are key protein sources. Turkey is straightforward to digest, and it is also one of the best sources of protein.
It contains fat and calories that can provide the necessary energy that your dog needs for its daily activities. Turkey meal is highly dehydrated, which means that the ingredients are concentrated.
This dog food formula can also increase the appetite of your husky. Well, huskies are moody when it comes to food, so unless the food is palatable, they won't even eat it. You can guarantee that the dogs will always look forward to their meals.

Taste of the Wild High Protein Dry Dog Food is a famous dog food brand because it is delicious, healthy, and of course, it contains the nutrients and minerals that your dog needs. It is also very affordable so that it won't break the bank.
There are tons of nutrients in the Taste of the Wild High Protein Dry Dog Food, which is why many dog owners love it.
If your Husky loves to eat fish, this dog food will undoubtedly be very appealing to them. It is full of digestive enzymes, antioxidants as well as pre and probiotics. Your husky will surely stay healthy and strong because of the vitamins and minerals contained inside.
Another important thing is that it can make the coat of your husky shiny. One of the core ingredients of this dog food formula is salmon, and it contains omega three fatty acids responsible for skin and coat health. This makes it one of the best dog food for huskies with fish.
Dog Food for Huskies FAQ
What Is the Best Dog Food for Huskies?
As a Siberian husky owner, I know you have come across lots of information on the internet on the best dog food for huskies, and I know it can be confusing on which to follow. We hope we shall not make it more confusing than it is.
As large and active dog breeds, huskies will either thrive on raw food, commercial food (contains dry or wet food), and, lastly, a combination of raw food and retail food.
Raw food diet mimics what this dog would eat when it's in the wild- this dog food comprises lots of meat, raw vegetables, and fruits (berries, apples).
Commercial dog food contains either dry or wet food. In this article, we covered the best dry dog food for huskies. Even though it's expensive, you should ensure your husky gets the best of any brand. You should check that this diet has lots of animal proteins combined with plant proteins, fats, and omega. And lastly, it should be lactose and gluten-free.
You can also decide to give your Siberian husky a combination of commercial dog food and raw food. To avoid gastric disturbances, divide this diet into two. You can provide your commercial dog food in the morning and a natural diet in the evening.
Whichever option you decide, let it be enough to fulfill your Siberian husky nutritional needs.
What Should Siberian Huskies Eat?
Unlike cats, Siberian huskies are not obligate carnivores. The Siberian husky will either eat animal/plant-based proteins, vegetables, fruits, fewer carbohydrates, and healthy fats.
Lamb, chicken, deboned fish are some of the best sources of proteins. Healthy vegetables like spinach, broccoli will provide this dog with the right number of antioxidants and minerals that will nourish this dog's skin and improve its eyesight.
It would be best if you also considered giving the Siberian husky fruits. However, you need to know which fruits are suitable for the Siberian huskies. Grapes, almonds, and avocado may look good; however, they are harmful if consumed by huskies. However, berries and bananas can be good if given to Siberians in small quantities.
Worth noting, you can consider talking to a veterinarian to get a tailored feeding guideline that may be suitable for your husky.
These foods are also suitable for larger breeds like German Shepherds.
What Food Can Huskies Not Eat?
Not all type of food that will be good for your Siberian husky. If given to a Siberian husky, some kinds of food may lead to health complications that can at times be fatal. Let it not reach that point by always ensuring you know what huskies should not consume.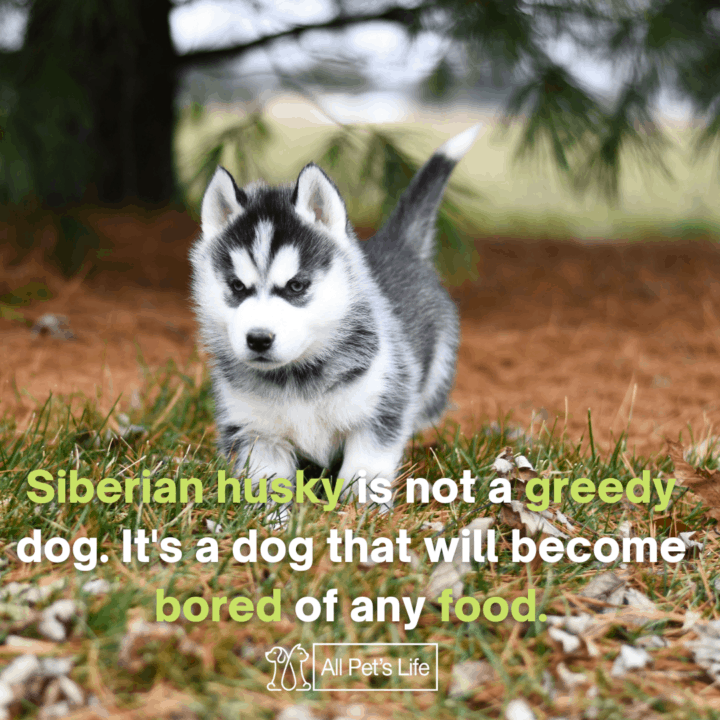 Here's what all Siberian huskie owners should avoid giving their dogs
Raw egg- may contain e-coli and salmonella, which may cause a host of diseases.
Avocado- avocado skin and leaves have persin, a fungicidal toxin.
Raw fish – raw fish may have pathogens that can be harmful.
Garlic- garlic can destroy the red blood cells of your dog.
Chocolate – Chocolate has theobromine which is harmful to both dogs and cats.
Dairy products- Siberian huskies tummies cannot digest dairy products. If given in plenty, these products cause a wide array of stomach issues like diarrhea and bloating.
Soda – carbonated drinks will damage your Siberian huskies liver, kidneys, and teeth.
Is Blue Buffalo Good for Huskies?
Blue Buffalo is among the top brands of food that is good for Siberian huskies. The reason being, this brand offers enough proteins sourced from deboned salmon, fish, and chicken. With that, you are sure your Siberian husky love of meat is satisfied.
Another thing, this brand contains five gut-friendly probiotics, which will ensure your dog's internal immune system is balanced and still ensures your dog has consistent bowel movements.
This brand contains antioxidants, multivitamins, and minerals that top animal nutritionists and veterinaries have carefully selected to support this dog's immune system.
And to fuel your Siberian husky, blue buffalo has included sweet potatoes and peas. Also, this brand is free of filler ingredients, chicken by-products, or any artificial flavors and colors.
Lastly, blue buffalo has included glucosamine, a vital supplement that helps develop and repair the Siberian husky's joints.
Whether it's your adult or senior Siberian husky, you are sure that Blue buffalo will sort all your dog's nutritional needs.
Is It Normal for Huskies Not to Eat?
Siberian husky is not a greedy dog. It's a dog that will become bored of any food. Unlike other dog breeds like the Labrador and beagles, who eat every time they are provided with food, the husky will eat till he's full. If satisfied, this dog will not bother eating again.
This is attributed to their history, where they would go for long without food pulling sleds. During this time, the dog would use available fat deposits to fuel it as it awaits its next meal.
You also need to know that huskies will become bored of certain foods. If you have been feeding your Siberian husky with a particular type of food, and you have not thought of changing, then don't be surprised when one day your dog decides enough is enough, no more of this.
To avoid a scenario where your dog becomes bored of certain foods, ensure you use various Siberian dog foods.
How Many Cups of Food Should Huskie Eat?
A husky will need to eat 2-4 cups of husky dog food in a day. Again, ensure you divide what your dog takes in different 2-3 sessions—feeding the Siberian husky once a day is never recommended. Knowing that, for adult Siberian huskies, you can provide them two times a day, whereas puppy Siberian huskies can eat 3-4 times. Above all, ensure each serving serves the same calories in a day. You never want to overfeed or underfeed your Siberian husky
Here is what you need to know about how many calories a Siberian husky will need per day
Adult Siberian husky- 1000-1250 calories
Active/ working Siberian husky- 1800 calories a day
Neutered / inactive Siberian husky- 1000 calories in a day.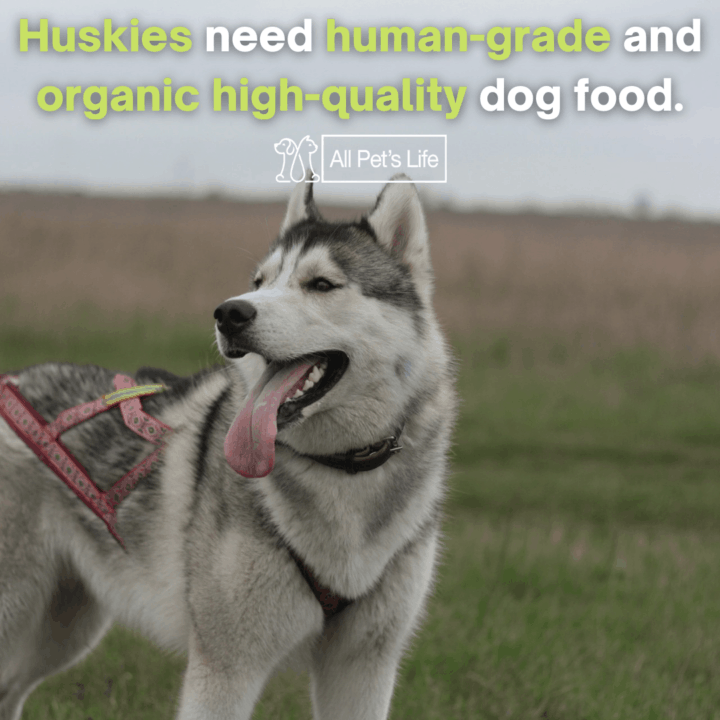 Highlight; it's always important to feed your Siberian husky according to its age, size, and metabolism. For example, a couch potato husky will need fewer calories compared to an active Siberian husky.
Conclusion
Don't be afraid to try something new when it comes to dog food because your huskies are picky eaters. If they don't want to eat something, they won't even look at their bowl no matter what. If you want to be sure that they will stay healthy and strong, you need to get the best dog food for huskies to provide what they need.
By having an idea of what nutrients, they need, you can also determine the right combination of food for your huskies. If you don't want them to skip meals, make sure that you buy the right dog food for them. This will guarantee that your huskies will always look forward to their meals.